Welcome
We are currently out of all puppies! Please join our mailing list to keep updated on our litters.

PRICES ARE LISTED ON OUR PRICE'S, DEPOSIT & SHIPPING INFORMATION PAGE TO THE RIGHT IN OUR SITE MAP FOR YOUR CONVENIENCE.

  THANK-YOU FOR VISITING US..  

We are dedicated to raising and nurturing precious puppies. We love raising puppies, it is a huge commitment and we take this very seriously. We are a licensed Kennel in the State of Iowa. Our goal as an Iowa pet breeder is to provide puppies that have outstanding health, genetics and temperament and a cherished companion with a sweet disposition and superior beauty characteristics. All of our puppies are raised in our home with a lot of love and attention! We offer our experience as pet professionals to provide you with honest, genuine and accurate information to help any potential or current dog owner learn about the breeds so that making a positive decision on a pet is a good experience. Understanding the disposition, habits, health and care as well traits,requirements of each breed along with the desires of customers to assist in fulfilling their dreams for pet companionship is very important. We are here for our customers from placement and beyond, our initial placement of a puppy with a family is just the beginning of our relationship.We are here for continued assistance and support.
ABOUT OUR PUPPIES: All our puppies are raised in our home with a lot of love and attention! Well socialized by both kids and adults. We provide our puppies with special one on one attention from the day they arrive and continue this until placement with their New Family. We provide our puppies, youths and adults plenty of playtime to offer our forever families a new family member that is well adjusted, social and loving.We also work with our puppies on some potty training and crate training as we were requested by so many customers,although we do begin this process it will need to be continued with the puppy's new family and environment.Your new puppy will have current age-appropriate vaccinations, worming, Front line( seasonal ), Veterinarian exam and Purchase Warranty, Purchase Contract. What we do is not a 9-5 position but a 24/7 lifestyle, We pour or hearts, soul and hard work into our pet profession. All of our puppy placements are made directly to the prospective families, a connection we cherish and value.
Petite Pure Breed Lines:
Pug
We love and admire the Pug Breed, my husband and I have raised pugs since 2007.
We were constantly looking for more knowledge about  Pugs, we did lots of research but could not get the required knowledge that we felt was needed, then later we started coming across articles that stated pugs had many more colors, this motivated  us and so we kept searching further.  We finally learned that pugs were once white, chocolate, brindle, and a dark silver colored, also, they were apricot fawn, fawn, and black, but the America Pug Dog Club reduced these colors by writing a standardized article that  only recognized fawn and black .This triggered our quest to seek out Pugs of Color and start to raise them ourselves. Our passion and personal mission is to someday get these wonderful colors recognized by all the dog registries.
Our pugs are raised to be happy, healthy, loving loyal companions for life, to make us laugh and enjoy the unconditional love between pets and people so as they go off to new families they have already been loved, spoiled, socialized, and the transition is much more comfortable for everyone.
Pugs have wonderful temperaments and very high curiosity for everything as well as everyone around them we do everything possible to maintain that.

         VIEWINGS: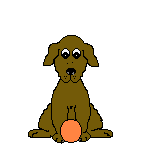 All visits are held within our home and at the age of 4-6 weeks as recommended by our vet, providing our customers the environment our puppies and youth are raised within. Most of our Moms and Dads have been with us since babies. We do not take puppy's to meet people just for a viewing!  We do require all visitors set an appointment to provide one-on-one attention while viewing puppies, youth and adults.
Please Note: General Public is not allowed in the Main  Kennel as recommended by our veterinarian and state inspector for disease control purposes! We have a viewing area for families to view, visit,play with and choose the puppy of their choice.
We are located in central Iowa, Approximately 65 miles Northeast of Des Moines, Iowa, approximately 30 minutes off of I-35–the Randell/Stanhope Exit 128, Turn East on D65
Thanks for looking at our site,we are always available and look forward to talking with you soon.
(641) 485-5335

(We do not accept texts.)
 Ron McClish